Somewhere near Spring Street, the artery of SoHo, lights lower to a deep red on a loft's eleventh floor. A hush came over the stylish crowd whose members were draped in smooth silks and pleated leathers. As the lights eased back to their soft yellow, Fe Noel's Spring 2023 runway opened. A flowy and fluted baby-pink slip dress emerged.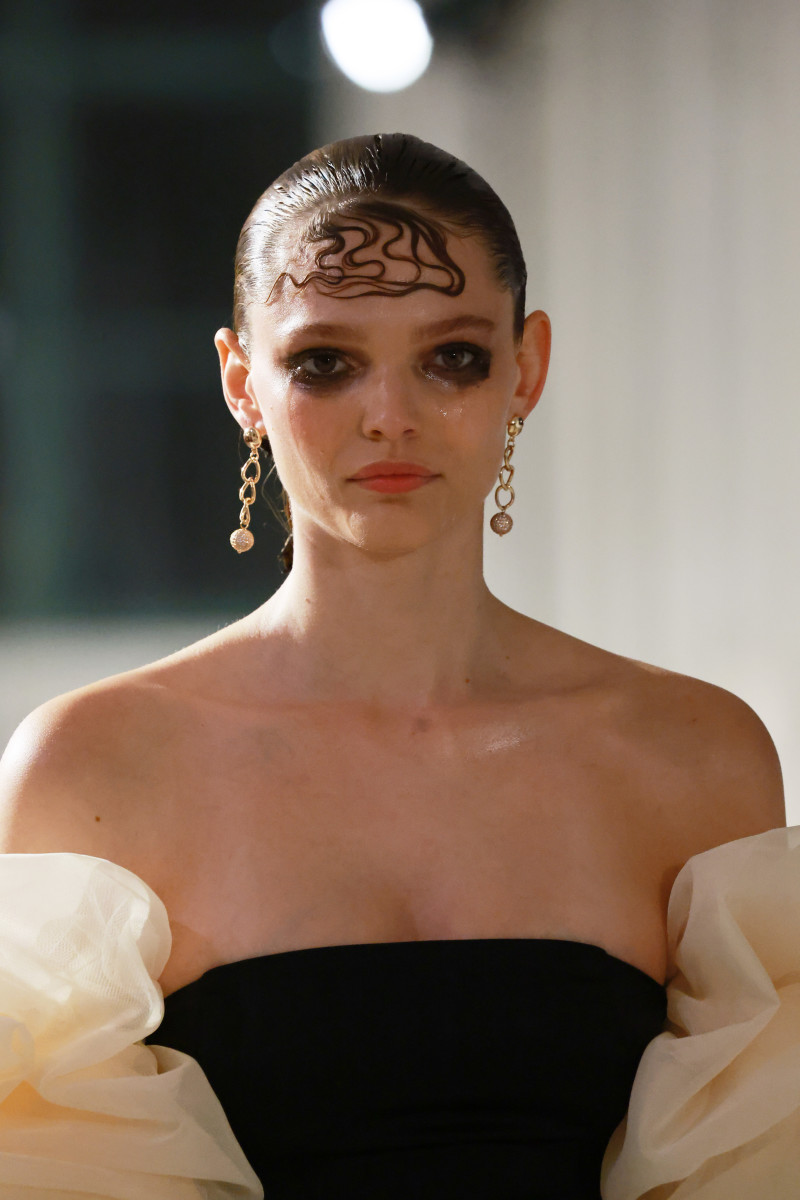 Fe Noel is a Brooklyn-based womenswear brand (and 2022 CFDA/Vogue Fashion Fund finalist) that describes itself as inspired by the multifaceted woman who loves travel and embodies style. Led by Felisha Noel, the brand launched in 2011 and is often derived by the designer's Caribbean heritage, pride in femininity and the love of her close-knit family.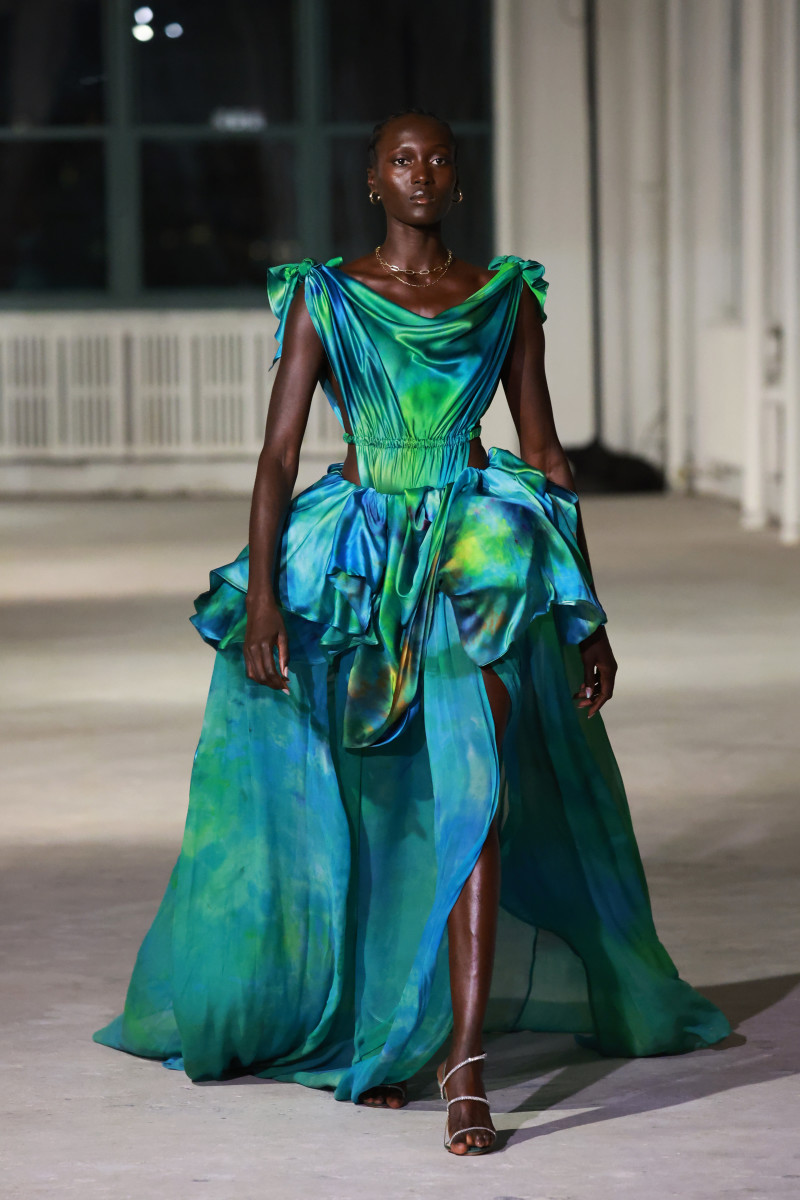 Fe Noel's latest collection is one of true allure and elegance. The 25 looks incorporate themes of previous outings: creatively puffed sleeves, structured tailoring combined with flow, brilliant asymmetry and a fearlessness towards volume. They're imbued with philosophies of romance, beauty and grief. On the runway sat three mounds representing these themes: one of sand, one of pebbles with a rose coming up and one with tufts of green.